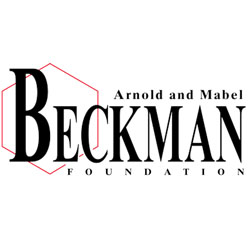 Digitization and cataloging of this collection made possible by the generosity of Arnold & Mabel Beckman Foundation
Search within the Beckman Historical Collection
Liquid scintillation counters measure the radioactivity of a sample by mixing the sample with a solvent containing a scintillator, which will emit photons in the presence of radioactive materials. The counter measures…

The Beckman Instruments IR spectrophotometers began as a request from the Office of Rubber Reserve to Arnold O. Beckman in 1942, asking for an infrared spectrophotometer that they could use to create rubber. Under this…

This instrument was used in the analysis of carbon dioxide.

This piece is the cover to Bulletin 7389 for the Model 160 wavelength selectable detector used in liquid chromatography.

Beckman Instruments, Inc. became interested in measuring, controlling, and fighting air pollution in the late 1940s and early 1950s, when company president Arnold O. Beckman became the scientific adviser to the Los…

Beckman Instruments began producing centrifuges after their January 1, 1955 acquisition of industry leader, Specialized Instruments Corporation, or Spinco. With Spinco came the famous Model E Ultracentrifuge, which was…

Capable of resolving each mass unit up to 60. Originally marketed with a $6,000 price tag, accessories were available to analyze hydrogen and helium.