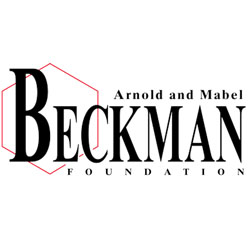 Digitization and cataloging of this collection made possible by the generosity of Arnold & Mabel Beckman Foundation
Search within the Beckman Historical Collection
The Digimetry product was an instrument coupler.

Arnold Beckman invented his first pH meter in 1934 at the request of a chemist from the California citrus industry, who needed an accurate way to measure the acidity of his product. The resulting instrument kicked off…

This building may have been in Sydney, Australia, where Beckman Instruments had facilities.

Beckman Instruments entered the gas chromatograph business in 1956 with the acquisition of the successful Watts Manufacturing Company. Later that year, Beckman Instruments produced its first gas chromatograph, the GC-1,…

Liquid scintillation counters measure the radioactivity of a sample by mixing the sample with a solvent containing a scintillator, which will emit photons in the presence of radioactive materials. The counter measures…

"GmbH" stands for Gesellschaft mit beschränkter Haftung, which denotes a company with limited liability in some German-speaking countries. The L.L.C. (limited liability company) is a close United States equivalent.