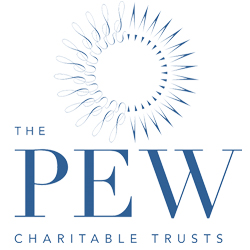 This oral history project made possible by the generosity of Pew Charitable Trusts
Search within the Pew Biomedical Scholars Oral History Project
2002-Oct-07 – 2002-Oct-08

2002-Oct-10 – 2002-Oct-11

Andrew Camilli was born in Lima, Ohio, a factory town, the fifth of seven children. After Andrew's birth, the family moved to Flint, Michigan, where his father worked as a banker. Camilli's parents were both quite…

2002-Nov-08

2002-Nov-11

2002-Nov-18

Maurice J. Kernan was born and raised in Dublin, Ireland, the eldest of four siblings. His father worked for an insurance company; his mother was a housewife. A love of and interest in nature was nurtured during trips…

2008-Aug-27 – 2008-Aug-28

Barbara Panning was born in Switzerland, one of three children. The family moved to Toronto, Canada, when Barbara was a young child, but Barbara continued to summer in Switzerland. She had an idyllic childhood and…

2000-Oct-09 – 2000-Oct-11

Yue Xiong was born in Nanchang, in Jiang Xi province, in the southern part of China, the eldest of three siblings (he has two younger sisters). His father was a forestry scholar who was sent to a labor camp during the…

Toshio Tsukiyama was born in Chiba, a prefecture near Tokyo, Japan, the second of two children. His father began as an engineer in a company that built chemical factories, but he eventually became an executive. His…

2004-Aug-19 – 2004-Aug-20

Karel Svoboda was born in Prague, Czechoslovakia, though he and his family immigrated to western Germany—the Ruhr Valley—during the Cold War era, in stages: first, his father, then his mother, Svoboda, and one sister,…

1997-Nov-01 – 1997-Nov-02

Pradip Raychaudhuri grew up in Calcutta (Kolkata), India, the oldest of seven children. His father was a pharmacist, his mother a housewife. As a youngster he played cricket and soccer and followed the professional…

2001-Mar-13 – 2001-Mar-15

Carlos T. Moraes grew up in São Paulo, Brazil, one of three children. His father was in the military at first, but then became a mechanical engineer and a professor. His mother completed a degree in physical education.…

2008-Oct-23 – 2008-Oct-24

Gustavo Leone was born in Montevideo, Uruguay, and lived there until he was twelve—he was the second of three children. His parents owned a deli, in which Leone worked too. Not being able to get ahead, the family moved…

2000-Jan-19 – 2000-Jan-21

Shi Huang was born in Dalian, in the north of China. His mother was a doctor assigned to a military base there, but his father, also a doctor, had been assigned to another base in Beijing. Because this was during the…

1993-Mar-29 – 1993-Mar-30

1993-Apr-01 – 1993-Apr-02

Yusuf A. Hannun was born in Dhahran, Saudi Arabia, though raised after the age of five in Beirut, Lebanon, the eldest of three siblings. His father was a medical officer in the British Army during the World War II and…

2000-Apr-17 – 2000-Apr-18

2000-Apr-20

Andrew C. Chan was born in Hong Kong, the eldest of four children. His father was an engineer, his mother a teacher. When Chan was seven the family emigrated to the United States. His father was able to continue his…

2006-Mar-06 – 2006-Mar-08

Makoto Kuro-o grew up in Tokyo, the younger of two children. His father was an engineer, providing air conditioning systems for large structures like the Tokyo train stations. His mother went to college but did not work…

2008-Dec-03 – 2008-Dec-04

Lubert Stryer was born in Tientsin (now Tianjin), China. He and his family lived in Shanghai until he was about ten. Lubert's father had come to China from Germany, his mother from Russia, in order to escape the…

2003-Aug-17 – 2003-Aug-18

Carolyn Bertozzi grew up in Lexington, Massachusetts, the second of three girls. Her father was a nuclear physicist at the Massachusetts Institute of Technology, her mother a secretary in MIT's physics department.…

2004-Apr-19 – 2004-Apr-20

Lilianna Solnica-Krezel was born in Cieplice-Sląskie, a small village in the mountains in the southwestern part of Poland, but grew up in Sandomierz, Poland, at a time when the country was still under the communist…

2003-Sep-09 – 2003-Sep-11

Yixian Zheng was born and raised in Chongqing, the Sichuan province of China, the elder (by about nine years) of the family's two daughters. Both of her parents were professors at Chongqing University—her mother in…

2008-Jan-30 – 2008-Jan-31

Hao Wu's oral history begins with a discussion of her childhood in China, during which her family was separated and forced to relocate to the countryside during the Cultural Revolution. Despite the difficulties…

1999-Sep-07 – 1999-Sep-09

Maureen J. Charron has spent most of her life in New York City, New York. She was born on Long Island but grew up in Queens. The elder of two sisters born to parents of Italian and French Canadian descent, she attended…

Marla Luskin grew up in the San Fernando Valley, near Los Angeles, California, one of three children. Her father was a plumber and her mother a housewife. Neither of her parents valued the need for higher education,…

1999-May-05

1999-May-14

1999-May-19

James U. Bowie was born in Rochester, Minnesota, in 1959; the youngest of four siblings. Bowie's father, E. J. Walter Bowie, was a doctor originally from England who met Bowie's Swiss mother, Gertrud Ülrich, while she…

2003-Jan-06 – 2003-Jan-08

Michael R. Koelle was born in Los Alamos, New Mexico but was raised mainly in Seattle, Washington, the youngest of the family's three children. Both of his parents were German emigrants (his father as an infant, his…

M. Bishr Omary was born in New York City, New York, one of three children. His parents were Syrian Kurds, and the family moved back to Syria when Omary was four. They returned to the Washington D.C. area when Omary was…

2006-Mar-27 – 2006-Mar-29

John Sondek grew up in Lewiston, New York, the fourth of five children. His father owned a grocery store, and his mother was a homemaker. Sondek worked hard on his schoolwork and liked all kinds of classes. He…

At the request of the interviewee, the abstract of the interview and interviewee's biographical data have not been included. For more information, please contact the Center for Oral History.